At JKSOL, we build a diverse range of iPhone applications. Our iPhone Application Development team innovates with applications that are creative, flexible and have high usability quotient.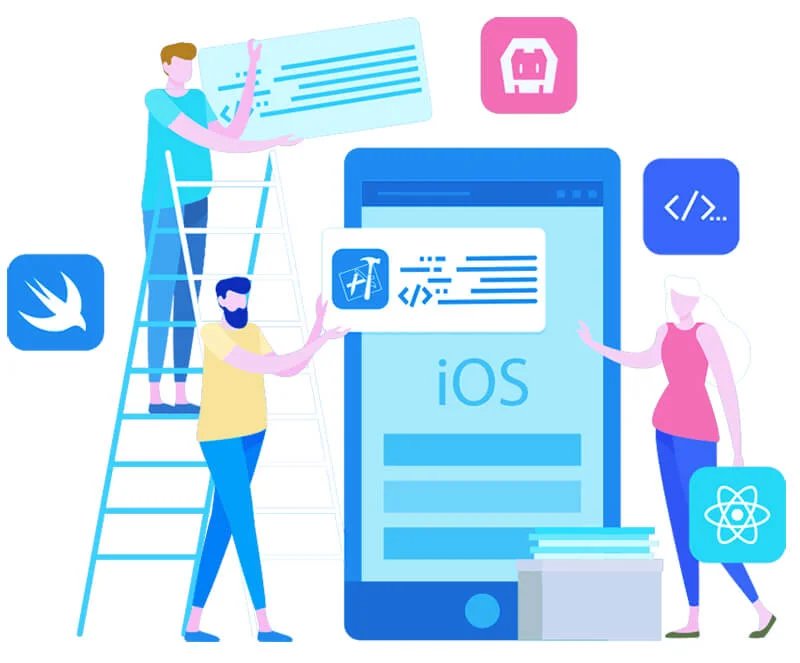 Custom iPhone App Development
Native iPhone App Development
iPhone App Upgrade
Hybrid iPhone App Development
iPhone App UI/UX Designing
iPhone App Testing/Portability
App Approval Process & App Promotion
JKSOL does not stop with iPhone App Development. We guide clients in submitting the app to the Apple App store and getting it approved. After the rigors of app approval, we work towards marketing and promoting the app to increase its visibility online. To know more, visit Dot Com Infoway's iPhone Application Marketing services page.
Our iOS App Development Expertise
With around a decade of expertise and having handed over numerous iOS application development services all across the globe, we know the A to Z of iOS market trend better than anyone. By propping up your iOS development with swift, Objective-C, CoCoa and CoCoa Touch framework and Xcode development tools, our passionate and dedicated developers will make sure that your application suits your business requirement and aid you in terms of fame and profit.
Our Latest Technology Stack We Use
- xcode
- Objective-C
- Swift